EAT BETTER - MOVE BETTER - THINK BETTER

Holistic nutrition is a natural approach to health that uses evidence-based techniques for diet, lifestyle and detoxification. It takes into consideration health history, emotional state, lifestyle, life stages and current diet habits of an individual. The role of the holistic nutritionist is to determine and address the root cause of a condition, to prevent diseases, promote and maintain good health.
---
Hormones affect almost every aspect of a woman's health. Hormonal balance is crucial for the body to properly function. The female hormones, estrogen and progesterone, are most well known because of their influence on a woman's reproductive health, from menstruation to pregnancy to menopause. Even a small imbalance can cause serious side effects. Certain foods can restore or throw off the balance of hormones. Eating a well-balanced diet, regular exercise and other lifestyle factors can play an important role on hormonal health.
Movement & Stick Mobility
Walking, dancing, biking, fitness, swimming … what ever you like doing that keeps you moving is key to a good health.   At InStep, we are passionate by the anatomy of the body. Postural evaluation, imbalance correction, mobility and fitness are services that we offer to help you achieve your health goals.
---
Food has become a dilemma with all the variety and choices to tempt and satisfy all cravings. It can be difficult to navigate through all the diet books, posts, and magazines. Not only are they often confusing, but they can also be dangerous for our health. Our qualified holistic nutritionist will provide advice and guidance on how to improve your eating and lifestyle habits. Our seminars are available for groups: students, employees, families, friends…and are delivered onsite or online. We speak French too!
Call 343-204-1303 today for your free 20-minute consultation!
---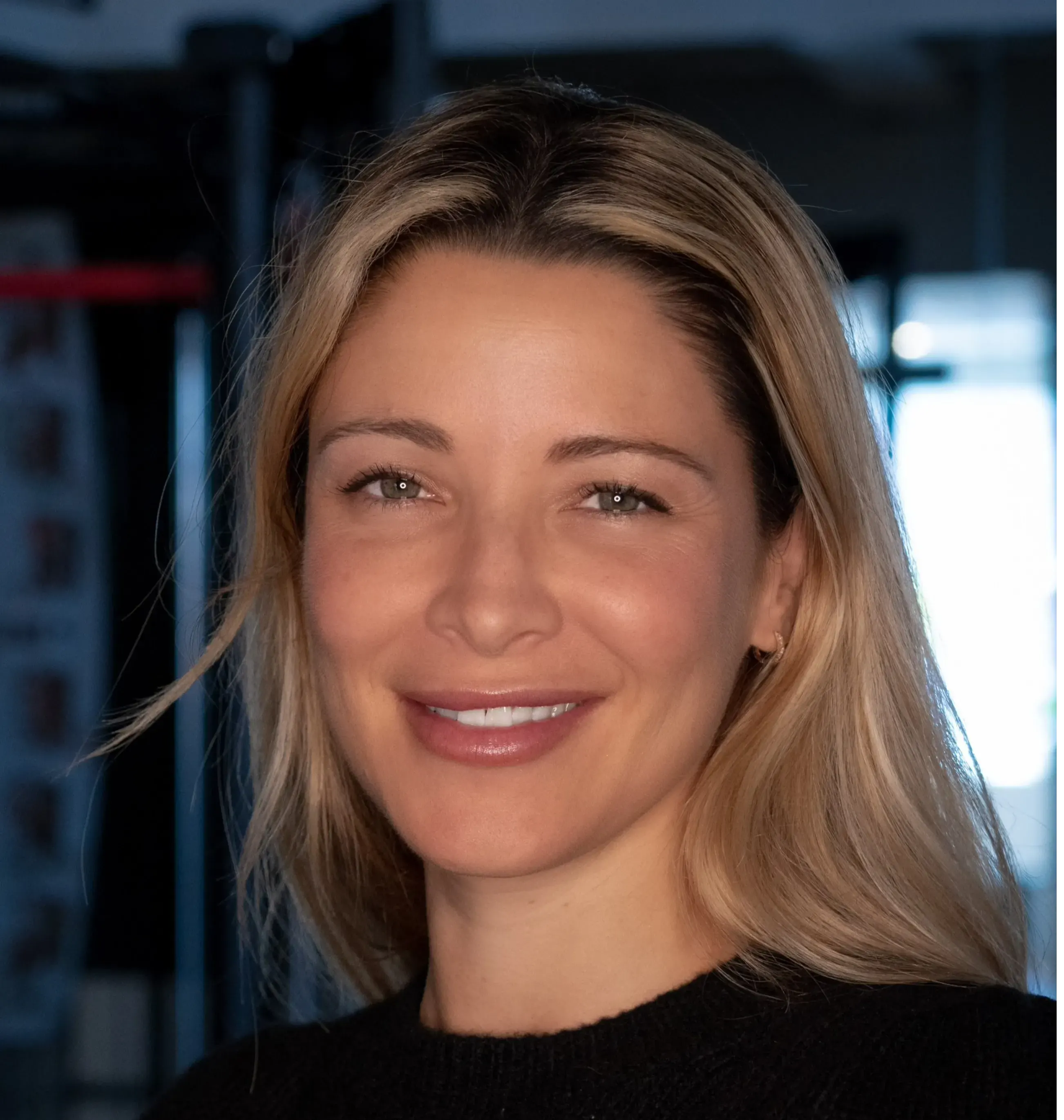 Emilie Paradis
Co-owner, Nutrition & Movement

We all have a reason for finding our passion in life. Mine was always natural health and physical activity! Dealing with a skin condition since the age of 2, I was prescribed all sorts of topical creams for years, with no improvement except for the occasional soothing and pain relief. These frequent visits to the doctors and ointment trials were by far not the results I was looking for. One day, my dad brought me to an acupuncturist, to try another option. It was then that I experienced positive changes to my skin. Acupuncture was my first step into the discovery of holistic health.
In my teenage years, I struggled with eating disorders which had immense effects on the health of my body and my mind. From barely eating to binge eating, throwing up, trying all of those "magic fat burning pills and fad diets to excessively exercising...inevitably bringing on more health issues. Fatigue, constipation, severe abdominal pain, hormonal imbalance, PMS, depression; not to mention the emotional toll it was taking on me! Fed up with feeling like this and aware of the impacts on my body and my mind, I decided to take charge of my health and slowly but surely, regain control. This is when my journey of researching and learning about natural health, science and psychology began!
I studied Traditional Chinese Medicine obtaining a degree in Acupuncture. I learned a beautiful, natural, and powerful way to see the human body with all its dimensions and complexity (physical, emotional, and spiritual) and how there are other approaches to heal it. I understand the importance of the food we choose to nourish and fuel our body, how movement is beneficial for our physical and mental health.
I have always been highly active, at times, obsessively; and loved to surpass myself in sport. Not only was it a way for me to release frustration but it was also a great way to release endorphins which releases this awesome feeling in my mind and body. I now know the difference between a healthy lifestyle and compulsive exercising. It is all about finding the right balance!
I have a burning passion for health, well being, and the relationship we develop with food. I know that the complexity of the mind plays a role on us; physically and emotionally. Signs and symptoms are a signal of your body telling you that something needs to be addressed. Nutrition is the gas that fuels our body, which gives us energy and stamina but can also have adverse effects. I find it rewarding when clients regain good health and can make better choices for themselves and loved ones. And remember we are all different, there are no perfect workout or diet, each person is different, with different physiognomy, level of fitness, lifestyle, and goals.
Qualifications and membership:
Advanced Holistic Nutritionist Diploma, Acupuncture Diploma, Personal trainer certification, Stick Mobility Coach Level 1, Hormonal Health
I am a member in good standing of the Canadian Association of the Natural Nutritional Practitioners.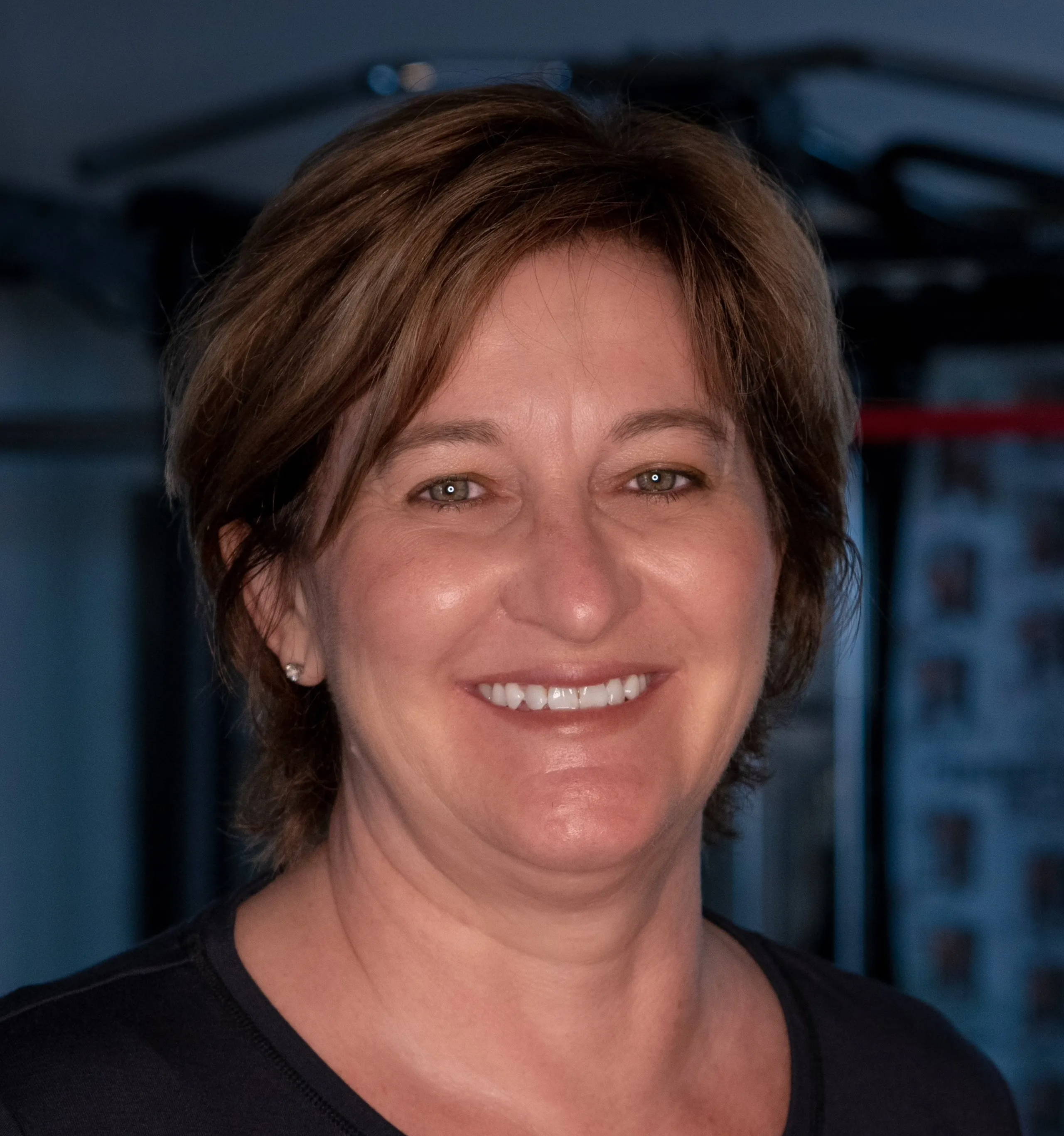 Dany Lapointe
Co-owner, Admin & Finance

I served in the Canadian Forces as a communications researcher. Although I loved the job, it required inconsistent shift work, frequent travel and being away from my family. After 11 years service, I left to work in the public service. A more stable job which allowed me to be more present in the life of my sons.
Like many mothers, we try to juggle family and career: hockey games, violin lessons, acting classes in addition to playing taxi drivers, nurses, referees and having a "mom" consultation office in the bathroom.... the days fly by and the nights are short. So, unconsciously or simply by habit I put my needs and my health aside. I have no regrets, my sons are my pride and they have become respectable men. I am not looking for excuses, I was negligent towards myself for sure.
Because of this personal neglect over the years and the attitude of saying "I'll start eating better tomorrow" well I've put on a lot of weight which has caused me health issues like digestive problems and inflammation. Just bending over to tie my shoes was difficult. How could I have let myself go so much? I who loved sports, I was an ace at badminton and loved to play hockey !!! With weight gain comes a drop in self-esteem which often led to episodes of depression. I didn't know where to start and if I could even get there if I started.
Then one Friday in April 2018, I went to a friend's retirement party. Of course, pictures are taken. So here I am, 49 years old alongside my colleagues, some older than me, healthy, radiant and beautiful. When I saw the photo, there was a sort of awakening, a slap in the face, I realized how much I had let myself go completely. Suddenly there was no more questions of putting anything off until tomorrow!! I decided that I absolutely had to take control of my body, my health and my life. No more excuses, no more maybe.
The same evening I contacted a weight loss business and that's how my path crossed Emilie's. She reassured me right away and told me it was never too late to be healthier. She taught me that food is not an enemy, that counting calories and restricting certain foods can help early on, but it is not a long term solution. Because of her nutritional knowledge, support and dedication, I lost 50 pounds and have never felt better.
Qualifications and membership:
Signals Intelligence Specialist, Canadian Forces School of Communications and Electronics 
Member of Canadian Institute of Access and Privacy Professionals (CIAPP)
        ***Some of our services are covered by various health insurance providers.
        We are required to ask for proof of COVID vaccination.